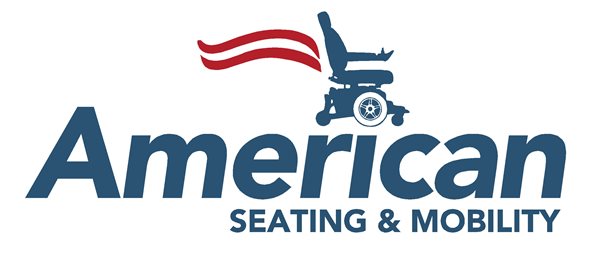 RECEPTIONIST
Location: Post Falls, Idaho
Position Description
Overview
Reception has the primary responsibility of providing support to various offices. This person maintains the daily operations of the office. This classification typically is responsible for general paperwork processing, general filing duties, routing incoming phone calls, greeting visitors to the offices, or providing assistance to management. This person needs to possess skills in computer word processing, data base management, typing, filing, collating and mailing.
Qualifications
High School diploma or equivalent required
Telephone experience
DME knowledge experience is a Plus
Performance Requirements
Physical Demands – The physical demands described here are representative of those that must be met by the employee to successfully perform the essential functions of this job.
Regularly requires sitting, standing and/or work at the computer, the phones and filing and office machines for extended periods of time.
Good fine motor dexterity and cognitive ability for effective typing, use of a calculator, writing and filing.
Command of the senses to a level appropriate for the workplace, including vision, hearing and speech.
Mental Demands - This job requires the ability to think quickly in response to both customer requests and customer complaints.
Fluency in English (read, write and speak) is required as the overwhelming majority of customers and contacts communicate only in that language.
This person must be able to maintain sharp focus, be organized and meet objectives.
Essential Tasks
Office Machines and Data Entry
Efficiently use the computer and software appropriate for this position.
Efficiently operate all office machines appropriate for this position.
Use equipment in an ergonomically correct manner.
Fully understand and utilize the appropriate computer systems to input data and maintain computer files as needed.
Phone Skills
Answer phones by the third ring, using all features of the phone effectively and using hold only for short periods of time and with good follow up.
Speak clearly and provide excellent customer service over the phone, through tone and style, assisting customers directly when appropriate and at other times routing incoming calls to the appropriate member.
Write down messages accurately, direct caller to appropriate personnel or politely direct callers to voice mail, when appropriate.
Receptionist Skills
Greet visitors immediately upon arrival with excellent customer service through tone and body language.
Assist visitors as needed, including directing them to the appropriate team member. This includes an understanding of whom to direct customer needs.
Customer Service
Ensure compassionate and positive interactions with customers.
Offer clear, pleasant and professional communication to customers.
Provide skilled responses to grieving, upset or difficult customers.
Maintain proper confidentiality at all times when responding to customers.
Exhibit excellent verbal and written communication skills.
Other Duties or Tasks may be assigned on an as-needed basis
When necessary, provide assistance to others when workloads increase.
Take initiative in finding ways to contribute to the organization.
Be willingly involved in cross training, when possible.
Walk-In and Retail Sales
Greet walk-in customers promptly, courteously and above all, in a friendly manner.
Consult with walk-in customers as to their equipment and service needs. Use open-ended questions effectively as part of the sales process.
Prepare order form and all documentation needed for intakes.
Obtain required signatures and provide the customer with a new patient packet.
Collect all co-pays, deductible or full amounts when setup or sale is done and complete cash/credit card transactions accurately and according to company procedure.
Provide the customer complete documentation and instruction.
Make certain area is picked up and neat after helping customer.
Be able to solicit sales of new or additional products or services by suggesting additional follow-up items relative to the patient's diagnosis.
Merchandising
Assist with stocking the showroom, including putting stock either on display or in the proper storage. Keeping chairs charged and free from dust.
Assist with physical inventory as required.
Key Skills
Confidentiality and Compliance
Treat all information and data within the scope of the position with appropriate confidentiality and security.
Understand and practice the rules regarding patient confidentiality, HIPAA and compliance, and safety. Adhere to all state and federally mandated standards regarding confidentiality and patient rights.
Knowledge
Excellent knowledge of the equipment we sell, its care and maintenance, and the types of customers to whom we sell and their needs.
Understanding reimbursement process.
Knowledge of rules and regulations of OSHA, Medicare, accrediting bodies and other agencies as they impact the care and distribution of our product.
Excellent knowledge in your area of specialty.
Understand and practice the rules regarding patient confidentiality, HIPAA and compliance, and safety.
Planning and Organization
Show attention to detail and maintain accuracy in all that you do.
Be able to work on multiple tasks at a time.
Plan and prioritize activities to achieve results and meet deadlines.
Create a workable routine, with or without direct supervision.
Poise
Display good common sense when faced with new or unfamiliar situations.
Maintain a cool head when crisis situations occur.
Deal effectively with stress.
Professional Approach
Display on time attendance and dependability.
Maintain the company's image and reputation at the highest possible level.
Conduct oneself in a professional and ethical manner at all time, including personal appearance and appearance of the workplace.
Maintain a neat appearance.
Want to accept on-line employment applications for your own business?
Visit NinjaGig.com
today.